Trying to find yourself is hard. It seems as though the harder you try, the more lost you feel.
I remember feeling that way. The feeling passed but with more experiences, I got to know myself a little more. Even though I don't feel completely lost anymore, I wouldn't say that I fully know myself yet, which is why I decided to do this fun, short, easy self-discovery exercise that I found on the YouTube vlogger Lavendaire's channel.
The basis of this exercise is to choose people that you admire or are jealous of. Then, you list the traits or characteristics that you admire that the person has. Once you have your list, you have a list of traits that you actually admire about yourself or traits that you want for yourself. I think that this exercise is particularly powerful if you do someone that you are jealous of because getting past that feeling of envy is not easy and you're being honest and truthful to yourself.
If the instructions weren't clear, here is the link to Lavendaire's
video
. Check out her other stuff too! She has amazing content for creatives, productivity, and personal growth!
But anyway, here's my list of people that I admire and the traits that I love and respect about them.
1. Rihanna
Of course, I put the beautiful and talented Rihanna on this list! She's unapologetically herself despite constantly being in the spotlight and doesn't care what other people think. She's also generous and doesn't expect any reward for it. She said in her speech for the Harvard Humanitarian of the Year Award in 2017:
"I'm incredibly humbled by this...to be acknowledged at this magnitude for something that, in truth, I've never wanted credit for."
The "something" that she was referring to was her college scholarship for Caribbean students to come to school in the United States and her work to improve cancer treatments in Barbados. She has a caring heart and who wouldn't respect that? Overall, she seems like a down-to-earth person and fun to be around.
2. Lilly Singh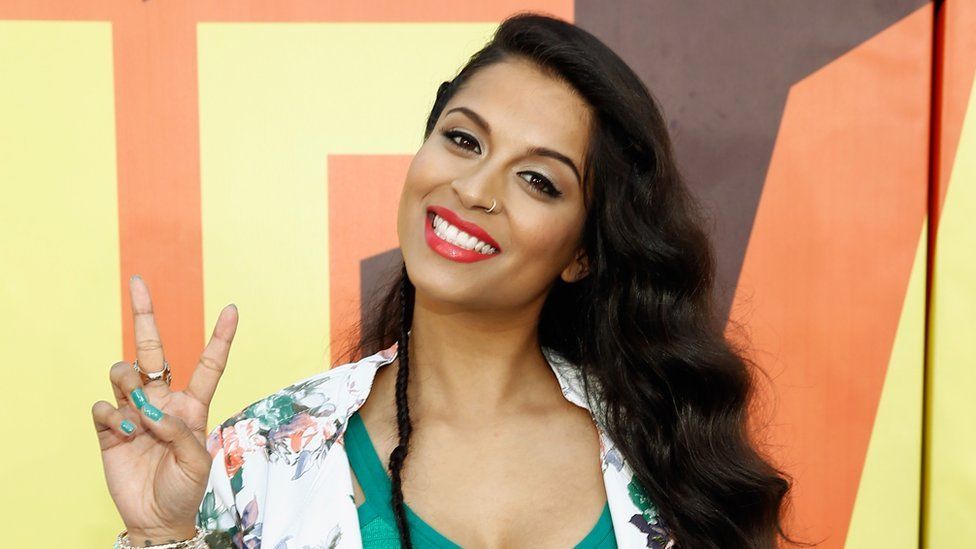 Source
You might know Lilly as IISuperwomanII on YouTube, but she has expanded from being just a YouTuber. She's now an actress and an author. She got where she is by hard work, determination, and focus. From her YouTube channel, you can tell that she's loud, funny, and goofy, which I love.
But, if you read her book, you can see there's more to her than that. She's ethical and kind. She has a personal manifesto that she reads every week to herself to make sure the morals that she wants to keep are instilled in her brain. She also started the social media campaign #GirlLove for girls to empower other girls. She donated the profits from her original video to the Malala Fund, which supports education for young women.
You can check out her YouTube channel
here
and her book
How To Be A Bawse
here
.
3.Sophia Amoruso
Founder and former CEO of NastyGal Sophia Amoruso has expanded her business from an eBay shop to the full-on corporation NastyGal. The thing I resonate the most with Sophia is that she's an introvert. That's actually why she started her business - to avoid talking to people. But without her strong work ethic, there was no way she could have made it where she is today. Now, she's the CEO of the media company Girlboss and author of #Girlboss.
You can check out her book
#Girlboss
here
. Her Girlboss podcast is available on iTunes and Spotify.
Side note: #Girlboss is actually one of my favorite books.
4. Zendaya
I was actually jealous of Zendaya for a little bit, but it eventually transformed into admiration. She's beautiful and just so chill. Not only that, she also fights for what she believes in. She's been a vocal activist for Black Lives Matter and women's rights. In an interview with TIME magazine, she said:
"And in the words of Tupac Shakur, I don't feel like a role model because I'm not playing a role. I'm not pretending to be someone that I'm not in the hopes that people will like me. I'm a real model. I keep it real, I do what Zendaya does, I do what Zendaya feels right doing...T

hat's why people like me or spend time looking at my Instagram. It's because I really just like to keep it 100 percent."
I love this quote from the interview because it makes me respect her more. She's real and doesn't let other people define who she should be. Plus, she has some of the classiest clap backs that I've ever seen.
I would love to know the people that you admire and the things that you learned about yourself! Comment below to share! If you liked this post, share it on Facebook, Twitter, Pinterest, or with a friend!